Wild West Irish Tours: Intimate, unique, fun and adventurous
Small Group Tours of hidden Ireland!
Come home and immerse yourself in the stunning wild landscape and culture of the Wild West of Ireland and meet the fun-loving and warm-hearted local people.
Come to the "land of your heart's desire."  We will bring you home by providing special access to nature, the landscape, culture and heritage of the glorious West of Ireland.  We bring only 6 to 8 travelers on our small group tours per adventure, deep within the "waters and the wild" of our magnificent mountainous western coast of Ireland – and introduce you to the soul of Ireland: its warm-hearted people. Open yourself to be transformed; to live what you have always dreamed of, and so few ever experience. Return "home" to your own hearth, your place of belonging, and allow us the privilege to bring you to the places your own ancestors would take you. It is your journey–your time–your place. Our tours are small, personal and intimate, and you will experience Ireland as if you were a local. There is nothing better than having a laugh with the local Irish folks. This is not a big motor-coach tour. We bring you the depth, soul and spirit of Ireland.

Wild West Irish Tours and Irish singer Cathy Jordan of the band "Dervish" have produced these "scenes from a Wild West Irish Tour" to give you the sights and sounds of the Wild West of Ireland. Click here and enjoy: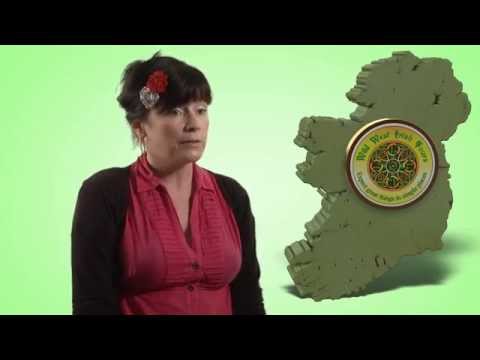 An rud is annamh is íontach. "What is seldom is wonderful." We have learned from experience that travelers seek what is authentic and unique. We live in the West of Ireland and know the places seldom seen, and have access to a hidden world of wonder. Our adventurers have come to expect great things in simple places. Here are some reasons why:
We bring only 6 to 8 travelers at a time, so we can be flexible and spontaneous.
With this small groups approach, you have a very personalized experience.
We say no to "touristy tours." We go to places only the locals know.
Our friends locally guide us to music sessions, pubs, Ceili dances and events.
In our comfortable mini-bus, we have access to the places not found on a tour map.
Past travelers say they were "transformed" and felt "a sense of belonging." (Click here for more reviews!)
We welcome people who travel solo, couples, and small groups. (Click here for our 2015 tour dates and availability.)
Meeting locals helps to make your small group tours fun and entertaining!
We offer an active and adventurous one of a kind experience.
Our guests have ranged from the the ages of 13 to 75!
You will meet "guest tour guides" who are storytellers, artists, nature guides, authors, musicians, historians, folklorists and a cast of fun loving friends.
No daily packing and unpacking! You check into your gorgeous cottage and make exciting day trips.
Our accommodations are impeccable and located either on the ocean or in the shadow of Ben Bulben, one of Ireland's majestic mountains.
While we are active, we always accommodate our travelers abilities. With a small group you have the freedom to go at a pace comfortable for you. (If you are unable to walk up Knocknarea, for example, we will provide another wonderful activity.)
A Wild west Irish Tours Review
Gracie joined us from Philadelphia, Pennsylvania, and she shared with us how her Wild West Irish Tour experience impacted her: